This article is geared towards website developers interested in learning SEO. Keep reading to learn our top 20 SEO friendly web design guidelines for web developers.
The need for a search engine-friendly website and content is more important than ever. Search engines are increasingly becoming an integral part of how people find what they are looking for online.
You can't afford to ignore this fact when it comes to building your business. It takes a little extra work to ensure that all aspects of your website are optimized for search engines, and also to ensure that your content is written in a way that will help people find it on the web.
SEO-friendly web design means more than just keyword stuffing. If you build a website just for search engines — rather than building something that is relevant to your site's users — you are missing the point of what a good online presence should be.
Make sure that everything you do ultimately helps your site's visitors and doesn't sacrifice quality.
Building an SEO Friendly Web Design
It is easy to write a blog post or create a webpage that has good information, but if your visitors can't find it on the internet, then you are basically wasting effort.
Use Keywords Appropriately
Make sure that when using keywords (or tags) throughout your code and content, that you are using them appropriately. Make sure that the number of times a specific word or phrase is used on your website is relevant to how often others use it, and in an appropriate manner to describe what your site is about.
Avoid 'Cloaking' Your Website
Cloaking refers to the practice of showing one search engine what your website content looks like and showing another search engine or user a different version of it. Avoid cloaking as much as possible. It is one way to get your site banned from being indexed by search engines.
Your website should use a search engine-friendly robot file, spider file, or Sitemap to make it easy for your site to be found and crawled by search engines.
Keep Your Content Up-to-Date
You can't expect the same level of search engine visibility if you don't keep your content up-to-date. You need to continually write and rewrite new content. Don't just keep the same content up on your site forever.
Make sure that your keywords match the content of the site and are used appropriately throughout your code. If you use a certain word or phrase too many times to describe something, then it may look unnatural to search engines. The key is not so much about getting your keyword to repeat itself a set number of times, but about making sure you are using it appropriately.
Avoid Hidden Text
Search engines can't read text that is hidden from site visitors with CSS (cascading style sheets). Make sure the text on your website doesn't fall into this category by using CSS or any other technology to hide text on your page. SEO friendly web design is important, but it should not be done at the expense of your visitors' experience or by using methods that are against the search engine's rules.
Test Your Site Often For Efficiency
You should get into the habit of making sure that all of your pages are showing up in search engines as often as possible. Use tools like Google's Webmaster Tools to submit your site, and see how it is performing in the search engine results for relevant searches. Make changes when necessary, and submit your site again.
Don't Over-Optimize Your Site
It is possible to go too far when optimizing your website for search engines. If you over-optimize, then search engines may assign a lower ranking to your page than they otherwise would have. The content of the webpage should be more important than the keywords.
Avoid 'Hidden' Pages
Sometimes pages that are hidden with CSS can still be indexed by search engines. Search engines find this practice to be deceptive and penalize sites for doing it. Make sure you avoid hiding any pages from being seen by search engine crawlers if they contain any important information on your site. SEO friendly websites should ignore this practice, especially if your goal is to rank highly in search engines.
Be Careful Using Scripts
Avoid using scripts (applets) or other code that may give search engines the impression that your page is automatically generated, rather than manually updated. SEO friendly web design is not about trying to trick search engine crawlers into thinking that your site is more important than it really is. It should always be about creating a website that is easy for visitors to find and use, but at the same time will also help search engine spiders to understand what your pages are all about.
Make Sure Your Site Has an RSS Feed
An RSS feed can make it easier for people to find your content on the web by subscribing to it. Having one will also help search engines index your content more easily. Make sure that you have an RSS feed for your site to make it easy for people to find the information they need.
Make Sure Your Site is Mobile-Friendly
A mobile-friendly website can mean the difference between being found or not by search engines. Some people are using their mobile devices to conduct searches instead of a desktop or laptop computer, so it's important that they see your site when they are looking for it.
An over-complicated site can not only be difficult to rank, but it may also cause users to leave the page before they have finished reading the content. Make sure that your website is simple enough for people both human and search engine crawlers alike when you are planning and designing your layout.
Use Your Title Attribute
Use your title attribute to make sure that the text in the <title> tag is relevant and interesting on every page of your site. This will help search engines understand what your page is about, which should help improve their ranking for related searches.
Use a NAP (Name-Address-Phone) Header
NAP headers (sometimes called NID's or Diversification IDs) are used to identify pages on a website. This information is often requested by the search engines to verify that the page you want to be indexed is actually related to your site. Make sure all of your pages have this header at the top so they show up in search engine results.
Post High-Quality Content on Your Site
The most important thing you can do to improve your site's rankings is to make sure that your content is relevant, interesting, and accurate. The search engines will rank you higher if your site has genuine information about what it promises to deliver. Digital marketing is all about being real and honest, so make sure you are always truthful with your online audience.
Link to Relevant Sites
The search engines like sites that are linked together and have a variety of different content on them, so it's important to link to other relevant sites from your own site. This will help the search engines understand what your site is about as you share links with other similar destinations.
Use Social Media to Promote Your Site
Register your site with all of the popular social media websites so that people can find out more about what you have to offer. Popular social media sites can be a great way to get the word out about your business and attract new customers. The search engines also use these sites, so they will appreciate it when you use them to do digital marketing for your site.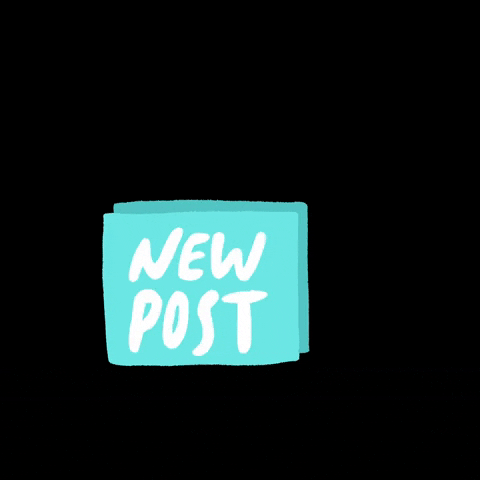 Add New Site Content Regularly
The search engines love sites that are updated regularly with new content, so you should try to update every week or two when possible. This is a good way to demonstrate the value of your site and keep people coming back for more information each time you add something new.
It's always a good idea to let people know where your site is located with a link in the footer of every page on your site. This will help direct new visitors directly to the most important pages on your website and make sure that they are easy to find when people are searching for what you have to offer.
Google's John Mueller, a resident SEO expert, recently spoke with Search Engine Journal (SEJ) about content. He mentioned that it's not important to add extra content to category landing pages. If you're an eCommerce site, focus your energy on creating high quality product descriptions and a high quality homepage geared towards conversion instead.
Make Sure Your Site Has Relevant Internal Links
A site with an organized layout is rewarded by the search engines, so you should make sure that your page has relevant links to other pages on your site. Don't just link to popular areas of your site, but also try to provide links to less-popular areas as well. This will help the search engines understand what your site is all about.
Google recently released a guide on how to tailor your eCommerce website's SEO that's certainly worth a read if you're looking for more technical information and additional details on strategic link building.
Prove that Your Site is Manually Updated
The search engines can tell when a site is being automatically generated without human intervention, so you should try to make it obvious that you are manually updating your site. This helps prove that the information on your site is relevant and up-to-date.
The search engines love sites that are referenced by other web pages, so you should try to get other people to link back to your site. This can help increase your exposure and make it easier for new visitors to find what you have in store for them.
Keep the Size of Your Site Small
Smaller sites tend to be better for the search engines, so try to keep your site as small and lean as possible. Remove any unnecessary content or images – even if they are on other pages – that you don't need. You might also look into using a service like Google PageSpeed Insights or Yslow to learn how to improve the speed of your site.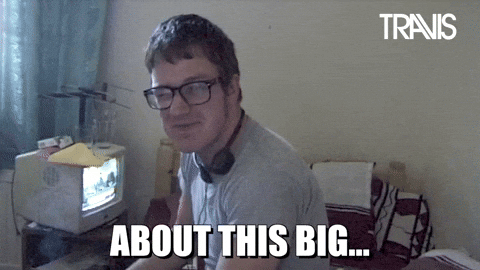 Make Sure the URLs for Your Site Are Short
The search engines prefer shorter URLs that are easier to read and understand, so you should make sure your site doesn't use any overly long or complicated URL variations. Try to stick to simple, human-readable URLs that are easy for people to find and remember.
In Conclusion
In this article, we've learned about how content is the foundation of search engine optimization. We've also learned if your content isn't engaging, you won't attract an audience and the SEO benefits will be minimal.
Now that you have our top 20 tips on SEO friendly website design guidelines– you should be able to hit the ground running.
Need more support with your content strategy? To learn more about content creation services– book a complimentary consultation with our experts today!