10 SEO Content Writing Tips All Writers Need To Know
Want to look at the benefits of using SEO-friendly content? Keep reading for our top tips on how to create compelling content.
The Importance of SEO Content Writing
SEO is an increasingly important part of marketing in the modern world. It is essential for small businesses to understand how content can be used to improve their position on search engines, and to help them generate more business through their site.
This article will look at the benefits of using SEO-friendly content, and give some tips on how to create it.
Keyword Research
Keyword research is the backbone of SEO content writing. We like to think of it as the building blocks that will make up the foundation of your content strategy. This task should be performed thoroughly before you start creating content for your website or blog. Keywords are your gateway to organic traffic so you need to take keyword research seriously.
When it comes to keyword research, there are hundreds of tools available on the internet that offer different features and functions. However, not all these tools are created equal. Some provide data that's irrelevant while others fail to deliver accurate information. The difference between a good tool and a bad one can make all the difference when it comes to optimizing your site for search engines.
Here are a few Google tools that we would recommend setting up for use during keyword research:
What is a Content Writer?
A content writer is a person who writes texts for various purposes. The content can be written in the form of blogs, articles, e-books, website copy and so on.
The main task of a content writer is to create interesting and engaging texts that reflect the needs and interests of the target audience. The text should also be able to persuade potential customers or clients to take actions such as click throughs or signups.
Content writers write content for different types of marketing mediums. Content writers are responsible for creating content that engages the audience and draws them in. A good writer will have a strong understanding of grammar, punctuation, spelling, and sentence structure. They should also have an eye for detail, along with the ability to produce quality work on time.
As a content writer, you'll be required to write articles, blog posts, press releases, product descriptions, web copy and more. You may also be required to research industry news that you can use in your writing.
SEO Content Creation Process
It's not enough to just write content and publish it on your website. Creating SEO optimized content is a detailed process that should include things like keyword research, identifying topics, structuring ideas etc. You need to optimize that content so that it performs better in search engine rankings. SEO content optimization also involves a lot of technical issues, from keyword selection, to internal linking, to backlinks.
Start by writing down the keywords related to your piece of content. Then, generate 10 unique topic ideas for each keyword, using any online tools or books to help you brainstorm. Once you have selected all the topics, choose the one that best fits your reader's needs and interests.
Below, we have outlined a typical SEO Content Creation Process step-by-step. If you follow this process, you will be able to create valuable web pages for your site that rank well on both Google and Bing.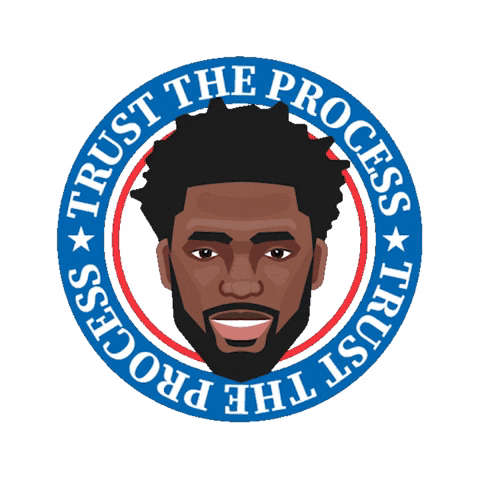 Here is an example of a typical SEO content creation process:
Keyword research and selection
Create a title and meta description for your page or post.
Write the article or blog post based on the keywords selected
Add tags, images, and links to your article or blog post.
Publish your SEO content!
If you want to start improving your SEO copywriting skills, there are a few things you need to know. First and foremost: content should be written with keywords in mind. But keyword stuffing isn't the way forward—instead, focus on utilizing keywords naturally so they sound like normal sentences.
Understanding Your Audience and Keywords
Keywords and topics are the most important aspect of SEO. You can't be successful in search engine optimization if you don't understand what your target audience is looking for. The way to figure out what keywords or topics your audience is searching for is to do keyword research.
Keyword research will also tell you what the competition looks like, so that you know how difficult it will be to rank highly on search engines. As you start to build your writing business, it's important that you learn how to understand what your audience is looking for and want to read about.
Fortunately, there are some great tools available to help you with keyword research. One of the most popular tools is Google Keyword Planner, which is used by many SEO experts around the world. With Keyword Planner, you can explore new keywords related to your niche based on search volume and competition levels.
Writing Your Opening Sentence
Your opening sentence is one of the most important parts of your article. If you can get an engaging and intriguing opening sentence, readers will continue reading until the end.
When I read a nonfiction book or magazine article, I always go straight to the first page and read the first paragraph. It gives me a good idea if I'm going to like this author's writing style and makes it an easy decision whether or not to finish the rest of the article or book.
If you want people to keep reading your content, write an engaging opening sentence. Concise and engaging opening sentences create a first impression of your article on the reader's mind and can also lead to more clicks.
Creating Awesome Titles
We've all been there before. You scroll through Facebook or Twitter and spot a title that grabs your attention. You click on the article and it doesn't disappoint, leaving you with some sort of insight, inspiration or motivation that you didn't have before reading it. The best titles we come across go beyond capturing our attention; they reveal something we had no idea we wanted.
In any form of content marketing, you have to grab your audience from the start. The first thing a reader sees is the title of your article or blog post. In order to do that successfully, you need to know how to create awesome titles.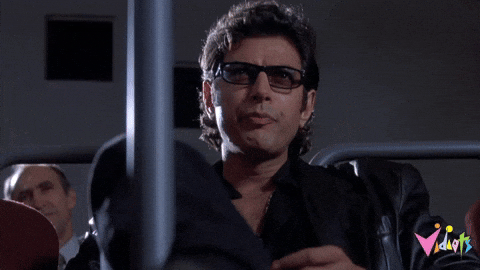 One thing that is very common in the blogosphere is the use of clickbait titles. A lot of bloggers are using provocative or misleading headlines to attract more traffic. This kind of games are particularly popular on social networks, where users have limited time to read content.
Here are some tips for creating great titles:
Keep it short and simple – don't use too many words or a lot of jargon. You want people to read it and understand what they're going to get out of it right away without having to do much thinking about it.
Stay away from clickbait type titles and topics
Include numbers to attract attention
Include your focus keyword for maximum impact
Writing Headlines with important keywords in them! (For SEO)
In the online world, content is king. But without a catchy title, your content will be buried in an avalanche of other web pages. It's not only about making sure you have a great headline, though. Your post should also be attractive to the site visitor and evoke a response from them.
The title is important because it will determine if people read your blog post or not. 70% of people will click to read a post if they like the title, yet 80% of people won't click if they don't like it at all.
Choosing the Best Format for Your SEO Content
So here comes the tricky part: you want to write good SEO content, but you don't know what format will work best for your audience. You have three options:
1) Long-form articles that are 2,000-3,000 words in length. These tend to be the most popular type of text on the web because they offer comprehensive information about a specific topic or subject without being too long or confusing.
2) Short blog posts that are anywhere between 300-500 words in length. If you have something to say and you want people to pay attention, keep it short and sweet. It is very important to know the right format for your SEO content. There are many different formats of content which can be used, each of which works best for specific topics.
3) How-to articles – These articles are used to give step-by-step instructions on how to do something. The reader will learn how to perform some action by reading the article. This is one of the most popular types of content on the internet, and so it has become widely known as 'how-to' content.
Making Your Content Easy to Read and Scan
The internet is a fast-paced and information-heavy environment. If your content can't be found and read quickly, it will get lost in the shuffle and fail to live up to its full SEO potential.
Readability is important if you want your content to be understood, shared, and most importantly – indexed by Google. There are many things that affect readability such as font size, alignment, spacing (between lines), paragraph length, line length (number of words per line), etc… The average reading speed for an adult is 200 – 400 words per minute.
According to a recent research, the average time that a visitor spends on a website is now 2 minutes and 15 seconds. With such a brief window of opportunity to make an impact, your content needs to be easily scannable or it will go unseen.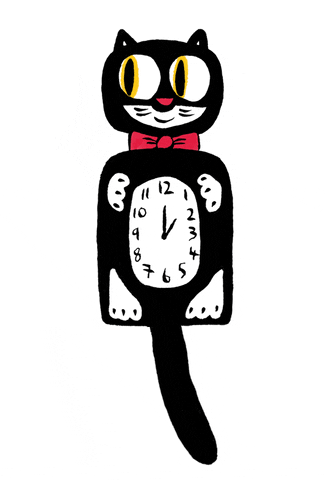 For SEO purposes, you want to make your content easy for search engines to index. This means using keywords that relate to your topic in the title of the page and throughout the text. It also means formatting the post into short paragraphs with subheadings.
Use Relevant Quotes From Reputable Sources
Quotes from other people are a great way to establish credibility while SEO content writing. Adding quotes can help you gain social media traction and drive traffic to your website. It's important to use quotes that will resonate with your audience.
Quotes are very powerful. They can make your content more interesting and give it an authority boost. Quotes also encourage people to share your content because quotes make things look like they're saying something important, even if it's not true (just ask Donald Trump).
There are multiple ways to find good quotes for your content. A quick Google search will turn up tons of articles and blogs already using quotes as part of their content strategy.
Include Links to Related Topics, Information & Resources
Backlinks are the fuel that drives your site forward and helps it rank better in Google. If you want SEO success, you need to create backlinks. The question is how?
What's the best way to create backlinks for your website? The answer is pretty simple: You need to provide value. If you're providing value, people will want to spread the word about your content. That's how you'll get traffic and build your reputation as an authority in your industry.
How do you provide value? By creating great content that answers common questions, solves problems or entertains listeners or readers.
The key to creating backlinks is getting other sites to link to yours. This will increase your search engine rankings and ultimately lead to more traffic from organic searches.
Backlinks are often referred to as inbound links, which simply means that the link is coming from a different site. The actual process of getting these links is called link building, or sometimes link earning. It used to be very difficult for anyone except large companies with big budgets, but now it's relatively easy for anyone who knows what they are doing.
Adding Images to Your Content
How many of you are adding images to your content? Probably very few. Many marketers are still stuck on the old ways of thinking when it comes to SEO, and they don't realize that including images with their content is actually helping them rank better in Google.
The second thing you should know about using images in your blog posts is that it helps people stay on your site longer. According to Hubspot, the average online reader will spend an average of 5 seconds looking at a single page, even if that page has pictures! That's why we recommend putting more pictures.
In Conclusion
Writing SEO content is a time consuming process, but it's essential to creating quality blog posts that will help your site grow. By following these 10 tips, you should be able to create high-quality blog posts that will increase your traffic and conversions.
If you're interested in learning more about how we approach SEO copywriting, please leave us a comment below or contact us so we can set up a consultation with our team to learn more about the unique needs of your business.